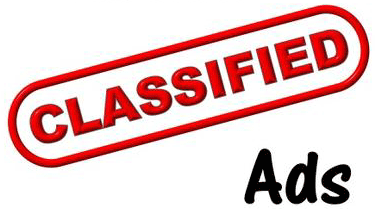 If you are an athlete without a team, or a team missing an athlete or a volunteer, post it on the facebook page, or click to Send email to Sawtooth Webmaster and we will post your information here. Thanks!
Runners Needed:
Runner needed for all girls team! 20-45 yrs old…. last min drop out!!! Coming from Nampa…….
Please email me at Candacehennefer@yahoo.com
---
Find a Team:
Hi,
63 year old dude looking for a fun team to run with. I've done 10+ marathons since I turned 55. Moved to Hailey 2016 and want to have fun running on a team.
Shane Carlson
206-450-3831 or 208-405-2248 text or email:  shane91227@live.com
---
Hi!
I know this is last minute, but I'm hoping to find a team to run with. I've run the Relay once before and I loved it. I'm in the 8-12 minute/mile range. I'm a 37 yo female. Looking for a fun crew to join at the last minute.
Thanks!
Rachel Bachman
---
My husband and I live in Hailey Idaho and we've done the sawtooth relay for the last 2 years. We would love to jump in on a team. 
Amy Kelly ashortee22@live.com

---
Hello,
I am interested in joining a team!
I currently run at 7:30-8:00 min pace and am looking to be both competitive and fun.
I can either be reached at this email or my phone number is (925) 784-2769.
Thank you,
Maddie Gerton
madisongerton@u.boisestate.edu
---
Find a Volunteer:
We are an Idaho/Montana team looking for a volunteer – we can help with expenses and/or are willing to pay someone to help us out. Thanks –
Contact – sjkoga@gmail.com
---
We are a Utah/Idaho team in need of a volunteer for the Sawtooth Relay.  We will pay for your campsite and your evening meal with us pre-race.  Would love to have your help.
Thanks!
Jodi Low 208-841-4943
johnlowisc@hotmail.com
---
Runner Girl Gang is in need of a volunteer! We are assigned 10th Street Closure, 2-6 pm at Atkinson Park, Ketchum. We are coming from Meridian. Please contact jaleese.s@gmail.com Thank You!
---
Hello,
I am looking for a ride. From Ketchum to Stanley to pick up my car willing to pay.
I am flexible:
The day after the race. Or Friday the evening before the Race- I can leave my car parked in Ketchum and get a ride to Stanley where I will be staying the night.
Thanks so much!
Gia
gianinasv@gmail.com